As anyone who runs a business knows, the question posed by prospective customer "why should we use you?" is one that requires a robust response. It's a question that for many is the cue for a salesy monologue, often splurging out a well-rehearsed sales patter without much consideration to what the customer is interested in hearing. It's actually a question we pose to many a candidate during interviews, in part to gain a better feel for their employer's place in the market, but also to gain a sense of their own understanding for what differentiates them from their competitors. The range of responses always amazes me. 
Recently we began to consider some of the common objections thrown at us during competitive pitches for retained executive search work in recent years, so that we could truly see things from the client's side. Inevitably the same things kept coming up... 
1. Size of organisation (ie: big Vs boutique)
2. Fee structure (ie: retained Vs contingent) 
3. Model of recruitment (ie: specialist Vs generalist)
Over the next few weeks, through three separate blog posts, I'm going to give you my own response to these topics and explain why clients elect to partner with Sherrington Associates, based on our answers to the "why should we use you?" question. 

In this first post, you can read exactly why working with a boutique executive search firm like Sherrington holds far greater appeal for clients looking for an executive search partner, than engaging a larger search firm....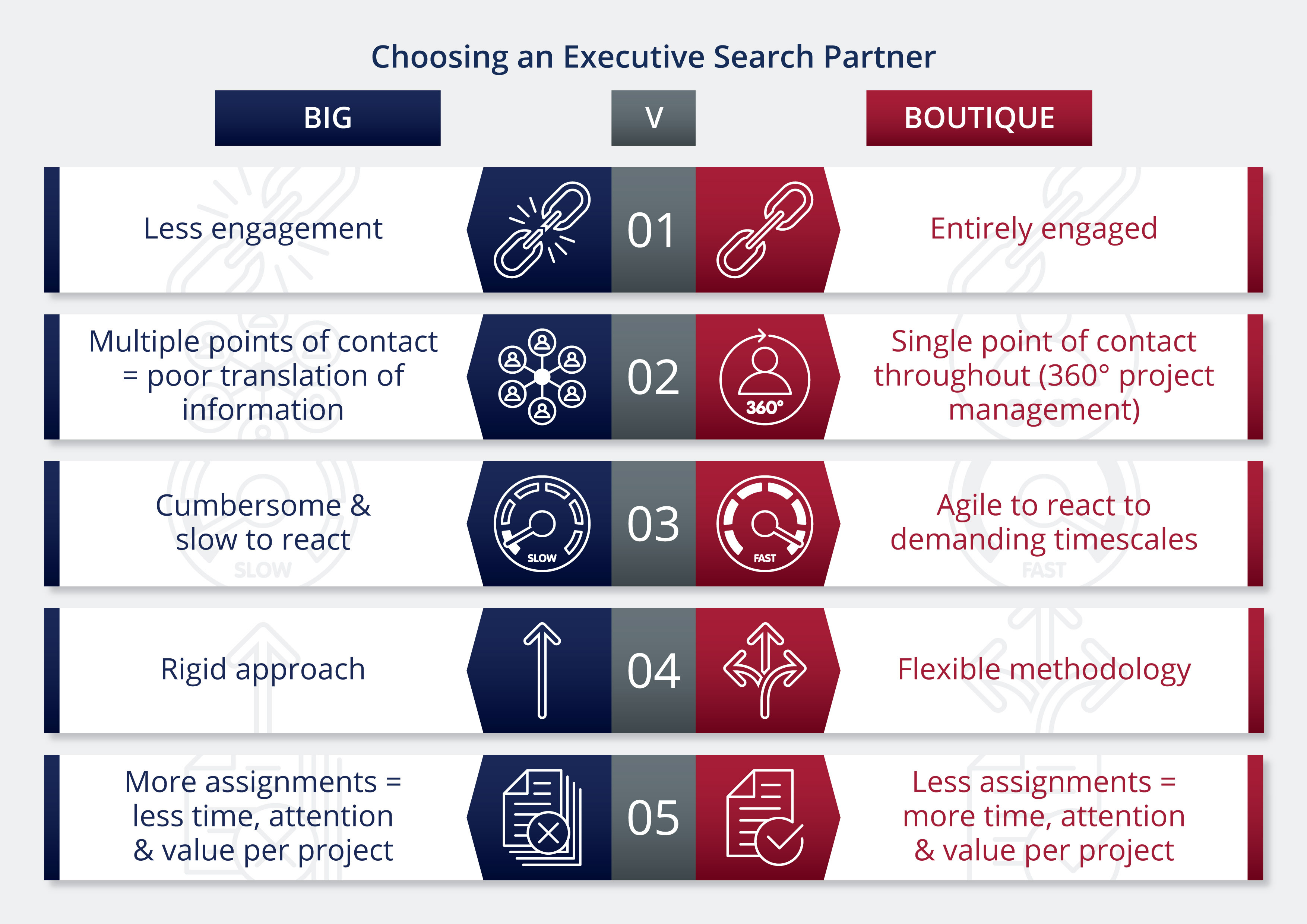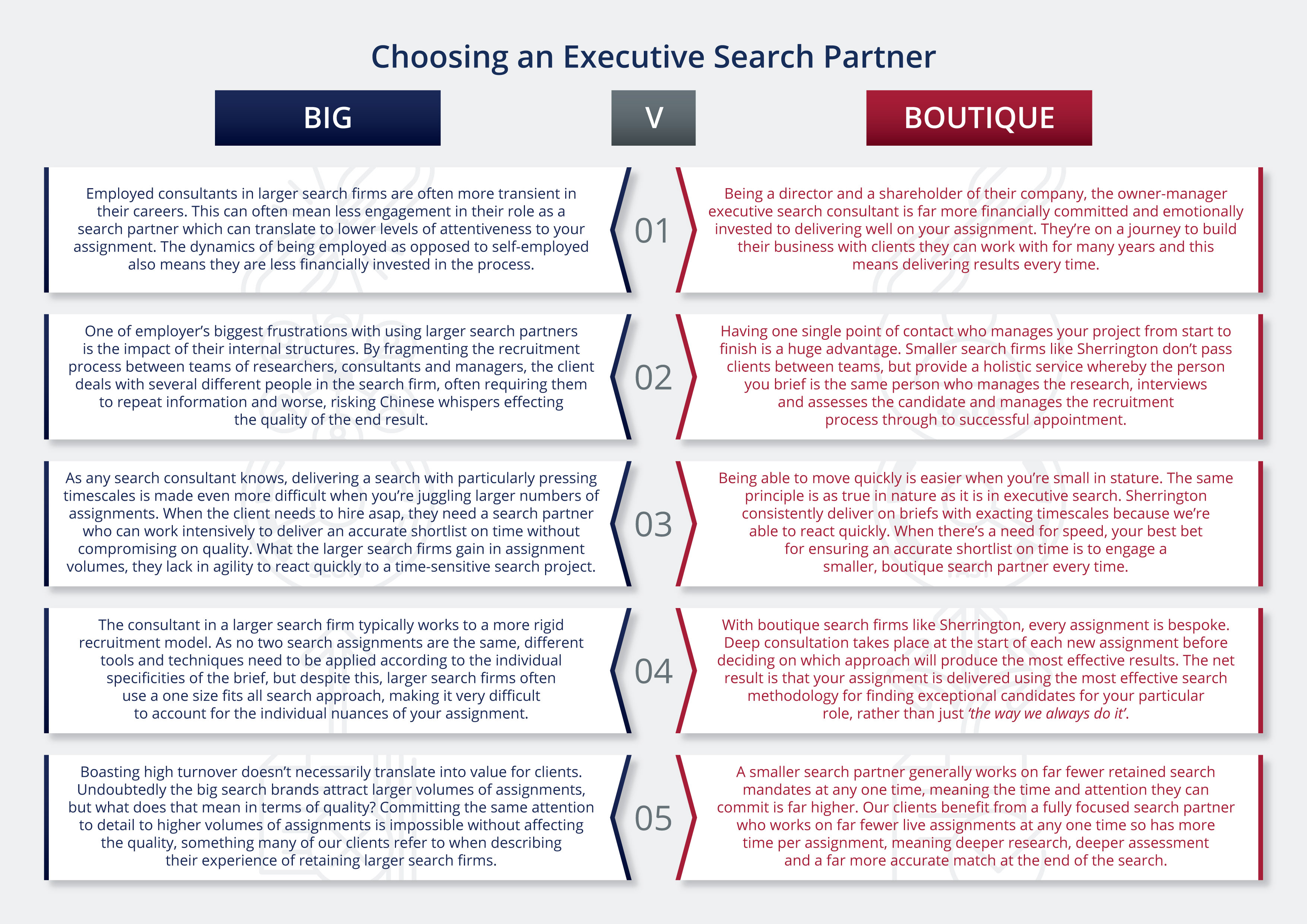 In part two we'll look at how the retained executive search model compares with using a contingency partner. For more information about why Sherrington stands out from the crowd, click here...