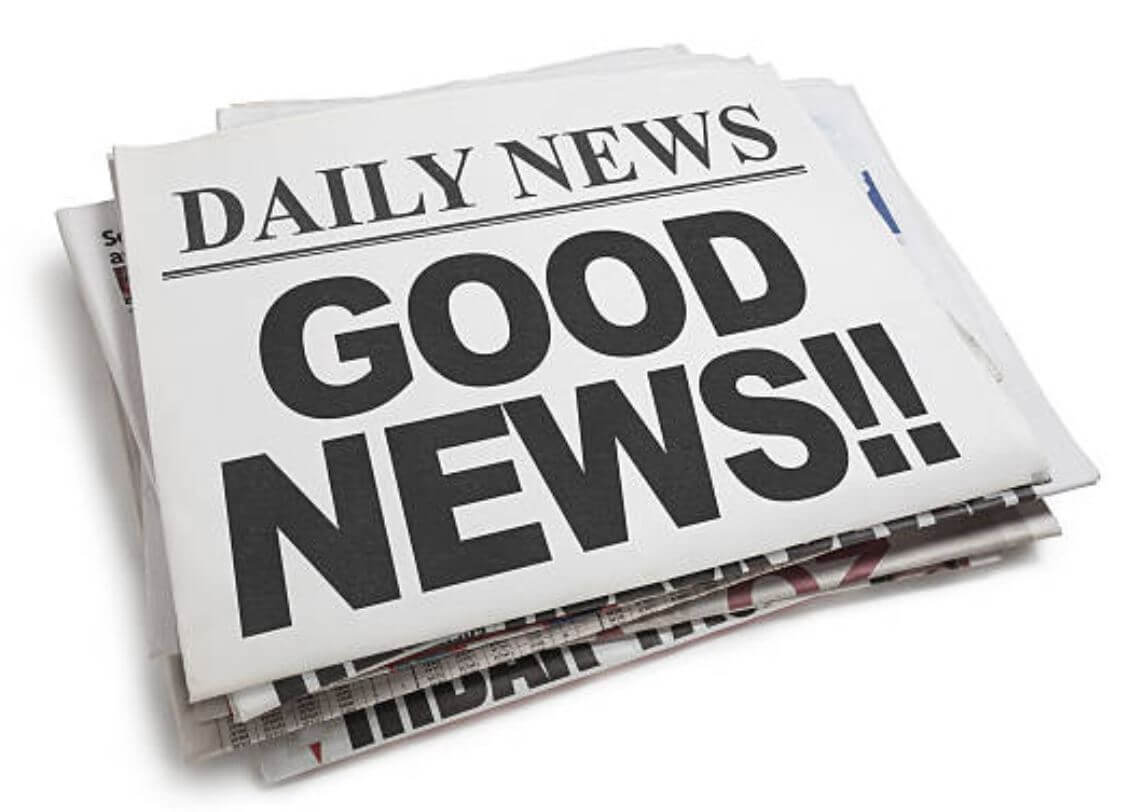 In these times of uncertainty it's sometimes hard to find news about the good stuff that's going on which is why we want to share with you some of the positive stories we've heard about this week. We'll publish more of these if people like them. 
Health... 

Today Wuhan is beginning to ease its lockdown. A single new case of the virus was reported in Wuhan in the last 24 hours following almost a week of no new cases. Yesterday South Korea reported the lowest number of new cases in four weeks. Whilst there's still lots of uncertainty, this does give real hope that we can flatten the curve in other countries through implementing similar interventions.
Caremongering...
A new word has arisen – "Caremongering". Its purpose is to create a contagion of kindness. It began as a small scale project in Toronto to help vulnerable people throughout the crisis and has now spread across the whole of Canada. Not limited to Canada, the pandemic has led to communities across the globe teaming together to help those in need and their immediate communities.https://www.bbc.co.uk/news/world-us-canada-51915723
Pop stars including Coldplay frontman Chris Martin and country singer Keith Urban have also been live-streaming gigs to combat the boredom of self-isolation 
Environmental... 
Pollution levels are dropping...(https://www.theguardian.com/environment/2020/mar/23/coronavirus-pandemic-leading-to-huge-drop-in-air-pollution) According to Nasa, nitrogen dioxide levels across eastern and central China have been 10-30% lower than normal. The changes over northern Italy are particularly striking because smoke from a dense cluster of factories tends to get trapped against the Alps at the end of the Po Valley, making this one of western Europe's pollution hotspots. Since the country went into lockdown on 9 March, NO2 levels in Milan and other parts of northern Italy have fallen by about 40%. "It's quite unprecedented," said Vincent-Henri Peuch, director of the Copernicus Atmosphere Service. "In the past, we have seen big variations for a day or so because of weather. But no signal on emissions that has lasted so long."
In the UK, where we are more than a week behind Italy in terms of the spread of the disease and the government's response, roadside monitors already show significantly reduced levels of pollution at hotspots such as Marylebone in London. Road traffic accounts for about 80% of nitrogen oxide emissions in the UK. Significantly, this puts forward the question, do we really need to drive as much as we do? We have in a relatively short period of time shown that we are more than capable of making the changes necessary to help heal Earth.
Residents of Venice have noticed a vast improvement in the water quality of the famous canals running through the city. The streets of the popular tourist destination in northern Italy have emptied amid the outbreak leading to a drastic drop in water traffic, which has allowed sediment to settle. The usually murky water has gone so clear that fish can even be seen. (BBC News)
In the midst of hardship, lies opportunity.